North Tourist Attractions in Thailand
Rating:
4/5 (2 votes)
How many provinces are there in the north? in the upper northern provinces, there are 9 provinces Chiang Rai Province, Chiang Mai Province, Lamphun Province, Lampang Province, Phrae Province, Nan Province, Phayao Province, Mae Hong Son Province and Uttaradit Province.
The lower northern provinces have 8 provinces including Tak Province, Phitsanulok Province, Sukhothai Province, Phetchabun Province, Phichit Province, Kamphaeng Phet Province, Nakhon Sawan Province. and Uthai Thani Province.
Total 17 provinces in the northern region, including Chiang Rai Province, Chiang Mai Province, Lamphun Province, Lampang Province, Phrae Province, Nan Province, Phayao Province, Mae Hong Son Province, Uttaradit Province, Tak Province, Phitsanulok Province, Sukhothai Province, Phetchabun Province, Phichit Province, Kamphaeng Phet Province, Nakhon Sawan Province and Uthai Thani Province.
North Tourist Attractions in Thailand The North is the region at the top of Thailand. There is a topography consisting of a complex mountain range. Continuing from the Shan mountain range in Burma and Laos The north has a savannah climate. Like most parts of the country The presence of an area above sea level and a line of upper latitude causes the climate of the North to change significantly according to the seasons, for example, having colder winters than other regions. Culture and the Lanna Kingdom.
The landscape is beautiful, most of which are complex mountains. Some places look below and see the sea of ​​mist floating in the air. There is a beautiful Lanna-style art and culture. There is a festival of colorful flowers in full bloom that is mesmerizing. All of them are famous beautiful sights. and is unique to the province When thinking of traveling, many people think of the North as the first place. It remains a popular destination of all time.
Provinces in the north that should not be missed are: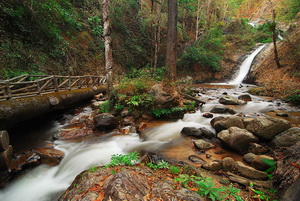 1. Lampang Province It is a province with a long history. There are many names such as Khelang Nakhon, Wiang Lakon, Nakhon Lampang, etc. are well known. unique story one called "City of Horse Carriage".
Lampang Province
Northern Tourist Attractions
There are architecture and culture which can be divided according to the era as follows: 1. Pre-Lanna period 2. Lanna era 3. Curtain revival era 4. Siam and western influence era 5. Democracy era, Lampang Province or Khelang Nakhon, Lampang City is a slow life city Suitable for releasing life to walk slowly and see the city with beautiful old art. and the scent of Lanna Thai And there are also beautiful and unusual natural places.
Lampang Province, formerly known as Khelang Nakhon, is another province in the north with interesting Lanna-Thai civilizations. both traditions Ancient traditions, temples and local architecture, lifestyle and delicious food. For this reason, Lampang Province has become a unique city in its own way. Lampang Province also has many national parks that are charming. And the nature is still beautiful, complete, good atmosphere. cool weather until many people say that "Lampang is very cold" makes Lampang province become a destination for tourists. and traveler It is a touch of the charm of the secondary city. that is second to none.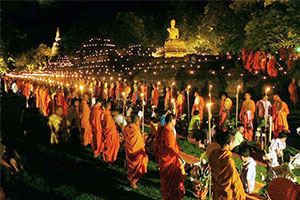 2. Kamphaeng Phet Province It is a province with a memorable history. and interesting nature, religion, simple way of life of people There are many attractions. It is a popular destination among tourists.
Kamphaeng Phet Province There are also many historical parks to explore and study. and enjoy the architecture and historical ancient civilizations There are also natural and ecological attractions such as national parks. where tourists will be able to adventure along the natural route with breathtakingly beautiful scenery.
Kamphaeng Phet Province There are many retro markets. Inside, you will be able to experience the costumes of the merchants, which are unique to the Kamphaeng Phet people. Tourists will be able to enjoy shopping for items such as handicrafts, traditional foods that are hard to find.
Kamphaeng Phet Province has culture and traditions to be explored, such as playing around the houses, Kathin festival, Loy Krathong, the Lan Xang Ancient Village Naga ordination ceremony. and the Bun Fai Festival including the ancient temples and is the priceless temple of Kamphaeng Phet There are also many agricultural attractions. Visitors will experience the natural atmosphere closely. learn the way of the villagers.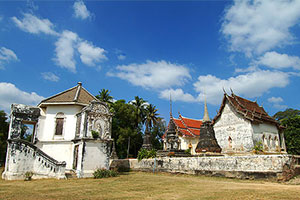 3. Uthai Thani Province Northern tourism is a province located in the north of Thailand. This city is full of charm, food, lifestyle, culture, natural tourism. and cultural tourism.
Uthai Thani Province historic city and beautiful nature Sakaerang River is a river that nourishes the life of Uthai Thani people. There are many tourist attractions in the province to be fascinated with.
Uthai Thani Province It still exudes the way of life of the townspeople, customs and traditions that are still preserved in the traditional way. It is a beautiful charm that has to be touched in every direction of the province.
Uthai Thani Province It is the location of many ancient cities in the Dvaravati period. Ayutthaya period, Uthai Thani city is like a frontier city A large number of people have migrated to set up their homes around the Sakaerang River.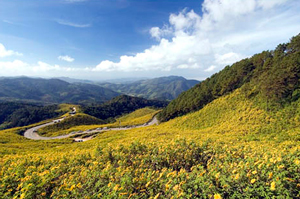 4. Mae Hong Son Province northern tourism It is a province in the north of Thailand. which is outstanding in terms of terrain diversity of cultures and ethnic.
Mae Hong Son Province It is a tourist province with beautiful natural attractions. There are temples with beautiful arts and good culture and traditions. The overall landscape is surrounded by intricate mountains.
Mae Hong Son Province Therefore it is called the City of Three Mists, covered with mist all year round. There are beautiful natural scenery like Switzerland of Thailand. It is a province that is suitable for vacationing both during the rainy season and winter.


5. Chiang Rai Province northern tourist attractions Chiang Rai is the highest northern province of Thailand. Has a long old history It has a multi-ethnic population with unique traditions, cultures and lifestyles.
Chiang Rai There is an abundance of forests. both as the source of water and many waterfalls Chiang Rai is therefore popular. and has received attention from both Thai tourists and many foreigners.
Chiang Rai It is a peaceful tourist town. It is a popular destination for tourists. The beauty of nature and many temples, cool weather. The topography is surrounded by long, high mountains with beautiful winter flowers. Chiang Rai It is a city of Buddhist arts that includes many works of national artists.


6. Chiang Mai Province สถานที่ท่องเที่ยวภาคเหนือClassified as the center of the province in the north especially in tourism It is known to be famous. And has received a lot of attention from both Thai tourists and abroad.
Due to the availability of tourist attractions Both the natural beauty cultural arts And the traditions of the Chiang Mai people that are unique, impressive and ready for accommodation. and a wide variety of tourism services Therefore, it attracts millions of tourists each year. There is also a royal project in Chiang Mai. enjoying the cold wind nature path various flowers Winter Plant Research Station and scenery that is difficult to see.
Chiang Mai, formerly known as "Nopburi Srinakorn Ping", was founded as the capital of the Lanna Kingdom about 700 years ago by Phaya Mengrai the Great. First King of the Mengrai dynasty.


7. Phrae Province It is an ancient city with legends about its prosperity for a long time. It is also the birthplace of the great love story in the literature of Lilit Pra Lo. It is well known by many people.
Because in addition to Phrae is a land that is full of historical traces that are worth learning. There are also abundant natural resources. Beautiful with rivers and forests to visit all year round as well.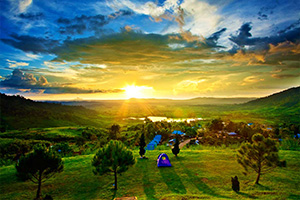 8. Phetchabun Province Sweet Tamarind City is the nickname of Phetchabun Province in the lower northern region. a land of mountains There is a green forest beautiful scenery and fresh and cool weather all year round especially around Khao Kho until receiving the nickname of "Switzerland in Thailand"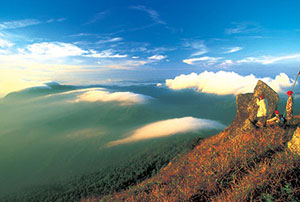 9. Nakhon Sawan Province สถานที่ท่องเที่ยวในภาคเหนือ It is a province with a long history since prehistoric times. There is evidence appearing in many archaeological sites such as Ban Mai Chai Mongkhon Archaeological Site, Soi Thong Sub-District, Takhli District, thus confirming the source of food. of a fertile food source in the lower northern area in the Sukhothai period and the Ayutthaya period.
Nakhon Sawan Province There are many natural resources. Bung Boraphet It is a large swamp which is an important source of natural diversity. Found more than 148 species of freshwater fish such as halibut, snakehead, red fish, tiger trout and koi.


10. Lamphun Province tourist attractions in the north At present, there is a potential for tourism in the arts. and culture is very Tourist attractions include temples. ancient pagoda Authentic Lanna Art which has a beautiful pattern There are also handicrafts that have been accumulated for a long time until they have become famous products such as silk.
It is also the source of longan cultivation. garlic planting Great source of the North Industry Lamphun is an area with potential. because it is the center of the upper north And there are industrial estates in the economic square area with Chiang Mai Province.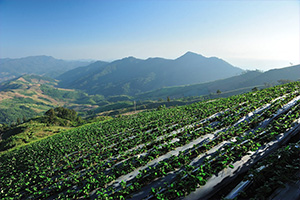 11. Nan Province It is a land in the embrace of the mountains in the east of the North. It is rich in nature, forests, rivers, seas, mists, to fuse with the culture of the Thai Lue people.
Therefore, the charm of Nan is not only pure nature. But there are also arts and cultures and traditions that are hidden in the faith of Buddhism and unique local wisdom.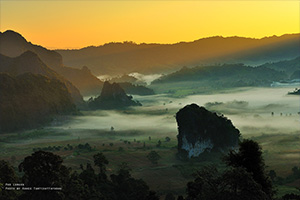 12. Phayao Province north tourism Formerly known as Phayao or Phu Kam Yao City in the past It is an ancient city in the northern region. More than 900 years old, contemporary with the city of Chiang Saen. Chiang Rai Phayao City had the highest prosperity in the reign of King Ngam Muang. Phayao is a charming city. have peace with Kwan Phayao as a symbol Of the province's tourism, there are various beautiful temples, arts and culture, and the lifestyle of the Thai Lue people who migrated from Xishuangbanna in China, so it is an interesting part of the province.


13. Uttaradit Province It is a city with a long history from prehistoric times. located in the lower north by assuming that there are people to live And settled in this area since before 1000 BC because of the discovery of a bronze drum at Tha Sao Subdistrict, Mueang District, where this metal was used in the Bronze Age or the Early Metal Age. which is the prehistoric era itself.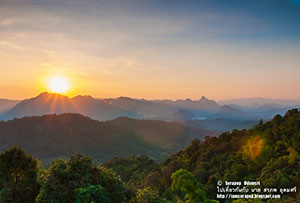 14. Tak Province north tourism It is a province in the lower north, formerly known as "Mueang Rahaeng". It has been an important outpost since the Sukhothai period. until the early Rattanakosin period Later, the town of Tak was moved from the right bank of the Ping River to the left bank at the present area of Tambon Ban Rahaeng.
With a long history, Tak province is full of stories. and interesting places such as interesting in terms of architecture, pagodas and temples in Mon style. From the evidence of these works of art, we know that Tak Province is a city where Mon people have lived for a long time since the past. In addition, there are temples that are traditional Thai art in the Sukhothai period. and the Ayutthaya period including the classic European-style buildings The reign of King Rama 5.
In terms of natural resources, Tak Province is still fertile with forests. It is a province that has an area in the western forest area. which is the largest forest in Southeast Asia and is a collection of world-class natural diversity by covering wildlife sanctuaries and many national parks Therefore, it is classified as an important watershed source of the country.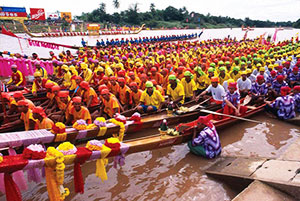 15. Phichit Province northern tourist attractions It is an ancient city since the Sukhothai period. As it appears in the main stone inscription 1 of King Ramkhamhaeng the Great. and the 8th main stone inscription of Phraya Lithai by calling this city "Mueang Sra Luang" at the time it was the capital city of Sukhothai. At present, in the old Phichit city, there are still many archaeological sites from the Sukhothai period to the Ayutthaya period. Moreover, Phichit province is also the birthplace of the famous "Kraithong" folk tale.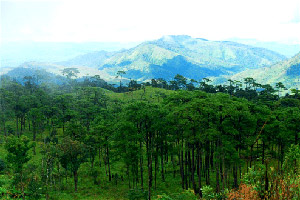 16. Phitsanulok Province The northern tourist destination is also an important tourist city. which is becoming more and more popular day by day Because it is a province that has many important and famous tourist attractions. Available in a variety of formats Both in terms of history, culture, traditions, way of life and natural attractions. It is located close to many important tourist provinces such as Sukhothai, Loei and Phetchabun, and is also a province with efficient tourism management. Various tourist attractions have the potential to accommodate tourists as well. And there are also complete tourism facilities, including accommodation, food, as well as various tourism activities, making tourists who visit Phitsanulok often impressed and come back to visit again in the future.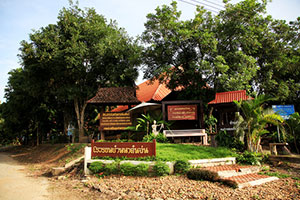 17. Sukhothai Province northern tourist attractions An old royal city that once had to find a chance to experience the past and historical traces worth learning. It also passes through important ancient sites that are known as world heritage sites such as Sukhothai Historical Park. and Si Satchanalai Historical Park It's not just a historic city. but still maintains a simple, traditional way of life in an atmosphere that is still natural in a way that allows you to experience Including travel to Sukhothai Experience the charm of Thai style, close to nature.
Culture related to religion is an animistic belief. Northern people, also known as "Lanna people" who have believed in spiritism since the beginning. with the belief that almost every place There will be ghosts to protect and maintain. By this belief, it has an influence on daily life, as can be seen from the customs, traditions and rituals of the northern people, such as the northern elders. (Father ouch mama ouch) when going to listen temple Dharma will perform a ghost ceremony, which is to provide savory food - sweet offerings. Sacrifice the ghosts of grandparents too.
Culture related to indigenous traditions traditions of the north It will look like a ritual related to the way of life. resulting from the combination between Buddhism and belief in respect of ghosts resulting in a unique tradition, and the nature of the tradition varies with the seasons.
Culture that is derived from farming The Thai people in the Lanna Kingdom have a life and well-being. The main occupation is agriculture. Most of the area is mountainous, valleys, with a small amount of plains, which is about 1/4 of the total area. as well as the villagers doing rice farming highland rice cultivation The plains in the basin are fertile. Growing rice and other crops well, that is, the plains of the Chiang Mai Lamphun Basin and Chiang Rai basin by Lampang Province, Phrae Province and Nan Province will produce less rice The economy is a productive system to live and eat. The trade between them would be different types of cows, forest products, salt, cloth and gems, etc. As for the village trade, there would be "Gad Mo" who has anything can be sold.


North food
culture The northern people have a unique eating culture such as eating. Sticky rice is the main Therefore, there are containers for glutinous rice in various steps, for example, using a container called "swish" to steam the glutinous rice. which is commonly used in The upper northern region is Mae Hong Son Province, Chiang Mai Province, Lamphun Province, Lampang Province, Chiang Rai Province, Phayao Province, Phrae Province, Nan Province and Tak Province. Woven with bamboo hammers In general, Phai Ria or Phai Bong are used. By using hammer and tokbong, there are different advantages and disadvantages. swish that weave The bamboo is sticky. good flexibility When squeezing the mouth, the whip will be soft, not broken, at the part of the whip made of bamboo bong. Stronger than the disadvantage is that it is easy to break. Most of them prefer to use a steamer made of bamboo bong than. together enough that the grain does not slip out. There are 4 corners. The body of the steamer will be conical The mouth spreads wider than the buttocks. The size of the steamer ranges from 20 cm to 40-50 cm.
Culture related to folk songs northern folk songs It is a fun song, such as the song Khaw, which is a chorus with a melodious high and low melody. Song Sor is a chorus that interacts with each other, flirts with each other, joyful or leading the way on various occasions, and performs "Ham" or "Kham Ham", which is a group singing, etc.
Northern folk songs Can be used to sing and play at any occasion, regardless of the season or any festival. It is used to sing to relax the mood. and recreation The singing style and melody are gentle, which sounds soft and gentle. Corresponds to the main instruments such as bagpipes, seung, slao, etc.
Category: Travel Articles, Recipes
Group: Travel Review, Food Review

Last Update : 2 YearAgo
Recommend
Historical Sites and Monuments(8)
Landmarks and Memorials(4)
Royal Palace(2)
Art, Craft Centres, Tradition(24)
Museums(23)
Educational Gardens, Farm(5)
Training Center(1)
Temple(80/1270)
Mosque(2)
Other religious and spiritural sites(17)
Royal Project(44)
Village, Community(28)
Local Market(13)
National Parks and Marine Reserves(16)
Mountain (Doi)(18)
Dam, Reservoir, Lake(25)
Waterfalls(42)
Hot Springs(13)
Caves(10)
River, Canal(5)
Other natural attractions(12)
Zoos and Aquariums(2)
Animal camps and shows(3)
Farm, Parks, Gardens and Ecotourism(12)
Outdoor and Adventure Activities(5)
Shopping and Night Market(4)
Call Customer Service in Tourism(1)
Travel Review, Food Review(14)
Food Menu, North Recipes(28)
Thai Desserts, North Recipes(17)