North-Chiang Mai University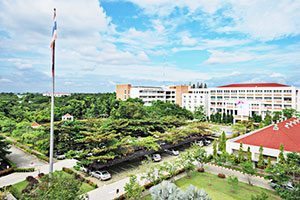 Rating:
3/5 (11 votes)
North-Chiang Mai University (NCU) offers students from all over the globe an opportunity to further their education while enjoying all the benefits of Chiang Mai, one of the most livable cities in Asia.
Most courses are taught in Thai but for foreign students, courses are offered both in English and Thai and extra intensive Thai courses are provided to accommodate the students. Once their Thai proficiency increases, they can continue their studies in Thai.
NCU is an accredited institution and strictly under the supervision of Thai Ministry of Education. It is the first private university in northern Thailand to introduce Bachelor degree programs in Engineering and Bachelor degree programs in Electronic Commerce Management (E-Commerce).

Website : www.northcm.ac.th

Tel : 053819999

Fax : 053819998
Category: University
Group: Private University

Last Update : 9 YearAgo
North-Chiang Mai University Map
Recommend
Muang Chiang Mai(4)
Hang Dong(2)