Far Eastern University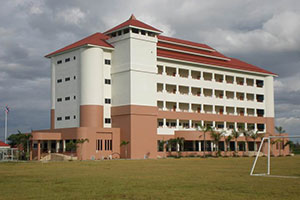 Rating:
3/5 (22 votes)
Far Eastern University to support the expansion of the number of students therefore expanding the university area by building a university Far Eastern (new campus Ring Road up) on an area of ​​104 rai, around the 2nd ring road, Hang Dong District, Chiang Mai Province.
The interior consists of school buildings, sports fields and dormitories, etc. by this extension university. Teaching and learning have been opened since 2007. Far Eastern students of all faculties will be able to use both areas to study and do activities throughout the course.

Website : www.feu.ac.th

Tel : 053333777

Fax : 053333775
Category: University
Group: Private University

Last Update : 2 YearAgo
Far Eastern University Map
Recommend
Muang Chiang Mai(4)
Hang Dong(2)