Wat Pho Pichit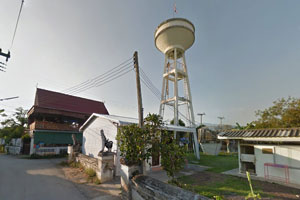 Rating:
4.2/5 (6 votes)
Operating day: Daily
Operating time: 08.00 - 17.00
Wat Pho Pichit was called by villagers as Wat Nong Khwai Dam, related to the village name. This temple located at 98 moo 5, Nong Khwai sub-district, Harng Dong district, Chiang Mai. It was under Maha Nikai.
This temple was built in the year 2375 because the pilgrimage monk called Mahadhaerachanm had stopped and placed his umbrella at bamboo forest, and then some villagers, leaded by uncle Saikham, serviced him. Once his followers became more, they built the temple accordingly.
Category: Places of Worship
Group: Temple

Last Update : 8 YearAgo
Wat Pho Pichit Map
Recommend
Muang Chiang Mai(121)
Chom Thong(47)
Mae Chaem(25)
Chiang Dao(33)
Doi Saket(68)
Mae Taeng(85)
Mae Rim(69)
Samoeng(29)
Fang(71)
Mae Ai(63)
Phrao(70)
San Pa Tong(105)
San Kamphaeng(66)
San Sai(73)
Hang Dong(74)
Hot(32)
Doi Tao(22)
Omkoi(11)
Saraphi(74)
Wiang Haeng(15)
Chai Prakan(28)
Mae Wang(32)
Mae On(22)
Doi Lo(34)
Galyani Vadhana(1)