Wat Sa Ha Korn Pleang Song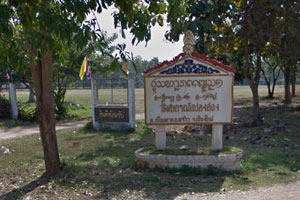 Rating:
3.8/5 (5 votes)
Operating day: Daily
Operating time: 08.00 - 17.00
Wat Sa Ha Korn Pleang Song is located in Tambon Khuean Phak, Amphoe Phrao. The Land has been licensed by the Cooperative Promotion Department.
His Majesty King went to visit and offered money to build the temple. Currently, It is the cultural and intellectual center of community.
Category: Places of Worship
Group: Temple

Last Update : 8 YearAgo
Wat Sa Ha Korn Pleang Song Map
Recommend
Muang Chiang Mai(121)
Chom Thong(47)
Mae Chaem(25)
Chiang Dao(33)
Doi Saket(68)
Mae Taeng(85)
Mae Rim(69)
Samoeng(29)
Fang(71)
Mae Ai(63)
Phrao(70)
San Pa Tong(105)
San Kamphaeng(66)
San Sai(73)
Hang Dong(74)
Hot(32)
Doi Tao(22)
Omkoi(11)
Saraphi(74)
Wiang Haeng(15)
Chai Prakan(28)
Mae Wang(32)
Mae On(22)
Doi Lo(34)
Galyani Vadhana(1)